BOND ADVERTISING WINS ENGRO CORP ACCOUNT

SEPTEMBER 2017
Engro Corp has appointed Bond Advertising as its advertising agency following a review. "After an extensive exercise, Engro Corp is happy to have a leading creative house Bond Advertising on board as its agency.
PAKISTAN PAVILION AT THE EXPO 2017 ASTANA INTERNATIONAL
JUNE 2017
Pakistan Pavilion at the Expo 2017 Astana International Entrance design by Bond Advertising. Truck art motifs courtesy Rizwan Beyg #TDAP
BOND WINS PAS AWARD 2016
APRIL 2017
Bond Advertising won PAS Award for FocusPK. FocusPK was Pakistan's first Production & Entertainment Conference showcasing the entire business of entertainment: Film, TV, Theater, Radio, Print & Digital. The Conference was held under the aegis of the FPCCI Committee of Production & Entertainment. Partners included Talking Point, Aikman Studio, and Mindmap Communications. Bond developed and designed communication for FocusPK including the brand name and identity.
BOND WINS PAS AWARD 2016
MAY 2016
Bond Advertising wins PAS Awards 2016 for the third time – 'Best Banking & Financial Services Campaign' for Bank AL Habib Asaan Account.
BOND WINS TWO AWARDS AT THE PAS AWARDS 2014
JUNE 2014
Bond Advertising bagged two awards at the PAS Awards 2014 for Bank AL Habib Apna Individual Current Account campaign in the category of Banking & Financial Services and the Best Original Local Campaign.
SALAMANDER MASCOTS SAMI & SALLY DESIGNED BY BOND
JUNE 2017
The salamander mascots for INSEAD – Sami & Sally, were designed by a young designer Ayesha Chhapra at Bond Advertising and created by SOS Children's Villages in Lebanon. INSEAD's business education and research spans three continents. The INSEAD values travelled the world through #samiandsally reminding people how much better our world is today thanks to those leaders that believe in "business as a force for good." The travel of the salamander mascots celebrated the spirit of the INSEAD community as they advocated the importance of investing in the school.
BOND IS BACK AT PAS…
JANUARY 2017
Bond is back at PAS…this time with the License to Kill. See our warface at #PrepareAndStrike #PAS2017.
INTERVIEW IN SLOGAN
NOVEMBER 2011
An exclusive interview of Ms. Seema Jaffer, CEO, Bond Advertising, was published in November 2011 issue of 'Slogan', a magazine on advertising, public relations, marketing, media & research.
BOND WINS PAS AWARD
JUNE 2011
Bond Advertising emerged as the triumphant winners of the PAS Awards for their campaign forBank AL Habib Special Saver Certificate – Na Qataar, Na Intezaar. The Awards were organized by the Pakistan Advertisers Society, the representative body of the leading advertisers in Pakistan. Campaigns were judged by a panel of jurors on the premise of Advertising that Works.
The Award was received by Seema Jaffer, CEO & Siraj Siddiqui Executive Director, Bond Advertising at the PAS Award ceremony held in Karachi.
LOTTE PAYING TRIBUTE TO THE 'POWER OF PAKISTAN'
JANUARY 2011
Lotte PPTA Diary and Calendar 2011, designed by Bond, were based on the theme 'Power of Pakistan'. The theme showcased individuals who have tremendously contributed to the Country, through their outstanding performance in their respective fields. Lotte has paid a tribute to these people who are the 'Power of Pakistan'.
AL HABIB SPECIAL SAVER CERTIFICATE CAMPAIGN
OCTOBER 2010
Bond Advertising launched a full-fledged 360 degree campaign for Bank AL Habib to introduce its AL Habib Special Saver Certificate. The TVCs were based on 'slice of life' situation, featuring veteran actors Bushra Ansari and Javed Sheikh as brand ambassadors. The Campaign spanned TV, print, outdoor, direct mail and point of sale across the Country. The Campaign received positive response, resulting in good business development.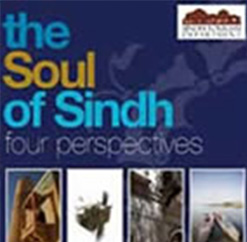 SOUL OF SINDH – 4 PERSPECTIVES SHOWCASED
MAY 2010
A photography exhibition designed by Bond Advertising was organized for its client Sindh Tourism Department at Gallery Sadequain, Frere Hall, from 22nd to 26th May 2010. The work of four ace photographers: Tapu Javeri, Arif Mahmood,from Pakistan & Mehmet Okutan & Fethi Etem from Turkey, was on display. The photographs showcased the culture, people & places of Sindh. The exhibition wascurated by Photospace and Resource Marketing Consultants (RMC) managed the event. Bond was responsible for the entire communication design of the exhibition.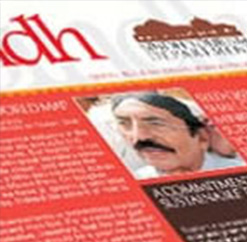 NEW JOURNEY BEGINS FOR SINDH TOURISM
JUNE 2010
The first issue of 'Sindh Siahat' – a Newsletter by Sindh Tourism Department was launched. It features news & views related to tourism in Sindh. Bond Advertising has designed & developed the Newsletter.